Column
Update at: 1/30/12
Tomioka town 2012.1.28 , Decontamination report ②
Fukushima Prefecture divided to 3 regions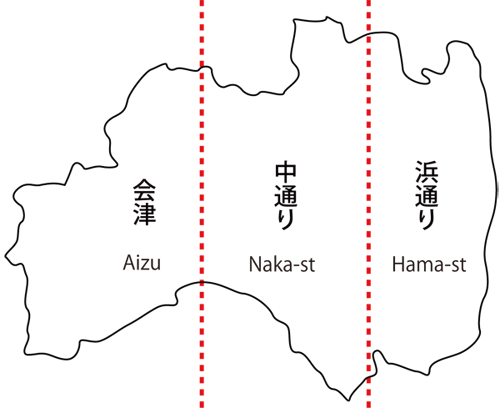 Fukushima prefecture divided by mountain ranges into 3 regions called Aizu, Nakadori and Hamadori. Fukushima city and Koriyama city located in Naka-dori region and Iwaki city located in Hama-dori region.
All regions have a considerably different culture and climates even they are in same Fukushima prefecture.I was so surprised the difference of weather on that day.
The longest hours of daylight is in Tohoku and also Hama dori region does not get snow at all, Naka dori region get snow falling on Basin Mountain and heavy snowfall in Aizaki region. Additionally, there are many people who moved to the Niigata from Aizu and Naka dori regions as refugees of Nuclear Power Plant. But, If they could deal the snow problems then local people may increase to return to their Hamadori region.
Arrived to Iwaki city from Koriyama city
We arrived at the Iwaki center from the Kooriyama interchange about in 40 minutes. The radioactive dose rate was 0.2μ sievert/h inside of the car. Ministry of Education announced the radiation dose rate was 0.17μ sievert/h outside of Iwaki city. We entered Joban Expressway in Iwaki junction and towards to the Hirono town.
Then after 10 minutes, we entered in evacuation zone (20-30km from the Fukushima Daiichi Power Plant ). In this time, the radioactive dose rate in air was 0.6 μ sievert /h. in the car and increased at once.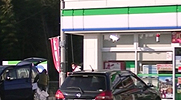 We stopped at the convenience store to buy some drink.Radiation level outside was lowered to 0.47 μ sievert/ when we measured. I am not sure that this place may be decontaminated because of convenience store.
There were some people wore protective suits who may relate people with Nuclear Power Plant.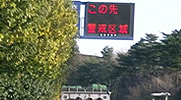 Then we left from the convenience store. After 5 minutes run from the convenience store we saw a signboard which was written in a big red color that "Evacuation zone start from here".
That means we are in the evacuation zone 20 km from the Fukushima Daiichi Nuclear Power Plant.
We really could not image that this is the evacuation zone and also do not feel any heaviness when we saw the nature of green and clear blue sky here. Because, the radiation is invisible, radiation has no color, taste, or smell and cannot be perceived by five human senses. That` s why it would be in deep trouble from now.

Related: