FIMV

1. Invitation programs for national and international journalists
We invite local, national and international journalist to consider writing news and support news gathering-activities in the Fukushima International MediaVillage.
The contents of this support are meant to provide the following information about disaster area, local communities who are striving for restoration and the arrangement of support on news coverage for volunteer, a writing translation, and activities and information of shop and tour companies… etc
2.

Using the internet and livestream to worldwide
In front of the Iwaki Headquarter, there is a Big Ger which is our facility in Nagamachi Park, a meeting room and studio that can be used for interviews " Talk and Live Broadcast " .
All volunteers are Welcome to use our facility. From now on, in the conduct of many volunteers " Talk & Live Studio " facilitates dissemination of information from the Fukushima to the world.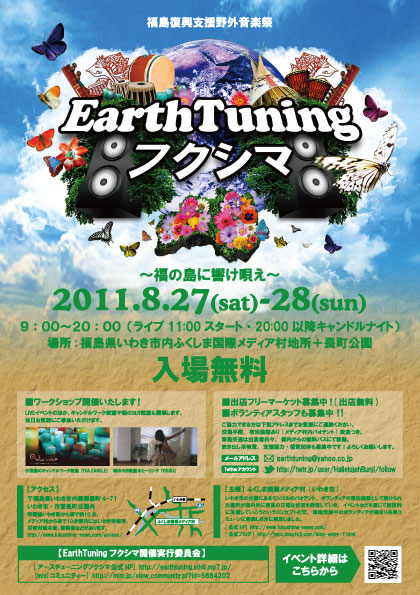 In same time, "Talk & Live Studio " carries out to interactive way on various social network ( Face book, Mixi and Twitter …etc.)
This is a corner for the broadcasting of " Hot Talk & Live " you have never seen it before in media.
In addition, We will distribute " A fresh information" about for lost and injured pets and everyday life in the restoration of a variety communities in Prefecture and sent out to the world.
One of our goal is to getting some hint and advices for a new life and restoration.In same time, if we could provide helpful information ( after Nuclear power disaster and tsunami, Infrastructure restoration, Individual life, pet, local community, damage of misleading information...etc) for those who want know from the world ( anyone and places from the world) then such as various spillover effect will also, influence to Iwaki city and Fukushima prefecture.
3. Provide e

vent, forum and seminars
4. Volunteer for Disaster relief effort and Japan Earthquake Recovery
5. Support for East Japan Great earthquake research
6. Use the social media ( Facebook, Twitter ) for deliver informations